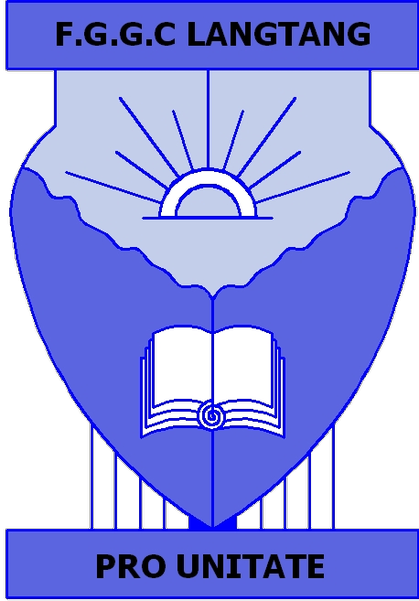 This is the official site for our association, Federal Langtang Old Girls' Association (FLOGA).
We made so much progress in 2017 and we just can't wait to take it to the next level in 2018.
Join us, and let's go to greater heights together!
If you haven't joined our site yet, you should wait no longer. Find your name on the list using the <Find your name here!> button above and register. If you can't find your name, don't fret, simply click on the <Contact Us> button and provide your details. Your name will be added as soon as possible. Kindly check back often.
Join in the fun, interact with old classmates, catch up on old times and share ideas on how best we can make a difference.
Did you know? Our Alma Mater will be Forty Years this year. We're planning to have a grand event in Langtang to commemorate and celebrate our achievemets so far. So, please spread the news to other classmates. We need one another to make it work.
Together, Yes we can!
---
And Project 40 is live in Langtang!!

---
OUR INTER-HOUSE SPORTS EVENT IS NOW FULLY SPONSORED!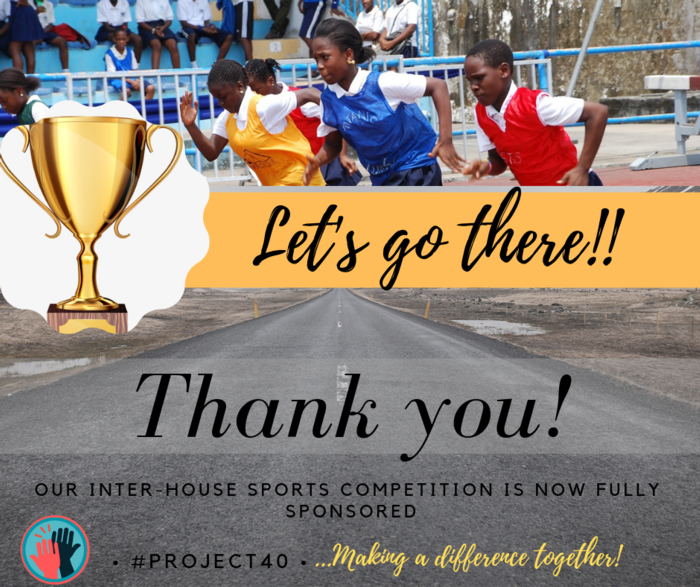 ---
INTRODUCING....FLOGA DAY !!!!

Details coming soon...
---
REGISTRATION FOR PROJECT 40 IS NOW LIVE!

To register, follow this link ----->>>> REGISTER NOW!
---
OUR DRESS CODE FOR PROJECT 40 IS NOW OUT!

The approved Dress Code for Project 40 is the FLOGA Branded Adire Top on White Bottoms. Let's face it, Langtang Girls are Classy and Chic. If you know, You Know!
The fabric goes for #1,300 per Yard.
Bulk purchases of up to 25 Yards attract a 15% discount.
Bulk purchases of 30 Yards and above attract a 20% Discount.
To order, please make payment to:
FLOGA NATIONAL, DIAMOND BANK, 0075326479
Text Name, Quantity and Location to 08034865490.
You can also place your order by following this link ----->>> ORDER YOUR ADIRE FABRIC TODAY!
Place your order and let's get our groove on!
---
WHY DO WE NEED A PROJECT40 DRESS CODE ANYWAY?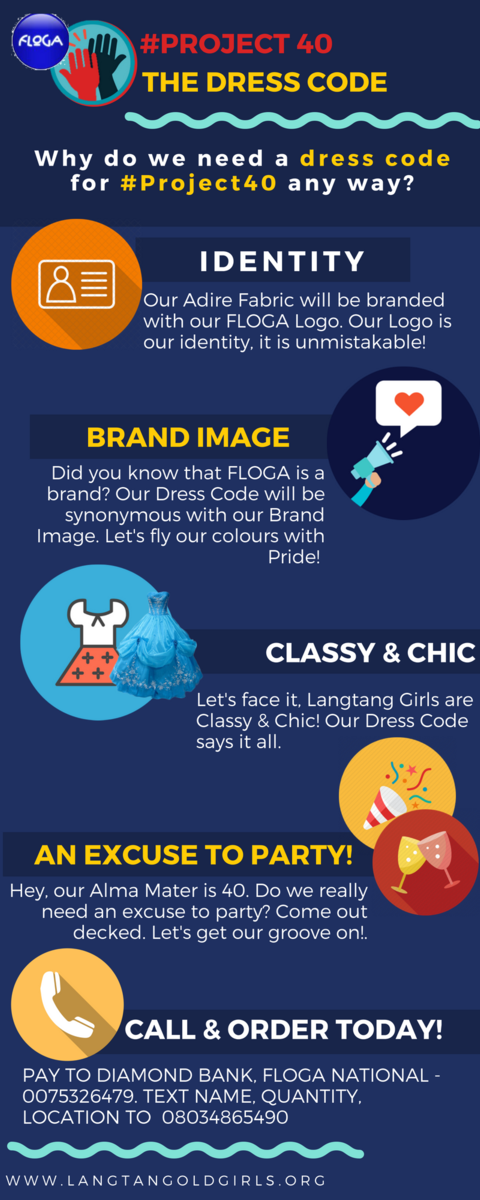 ---
FLOGA SUCCESSFULLY WALKED FOR THE GIRL CHLD ON 14TH OCTOBER, 2017
Thank you for helping us make this happen. Together, we really are making a difference!
Please Click the picture below for the official photos of the Walk.
Click the picture above to relive the moments with us.
---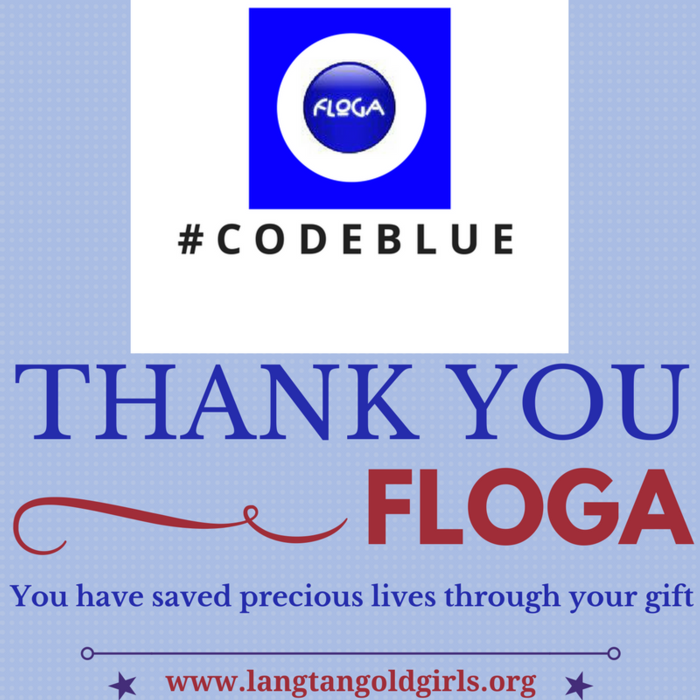 ---
THE FLOGA SET AMBASSADORS PLATFORM IS LIVE!!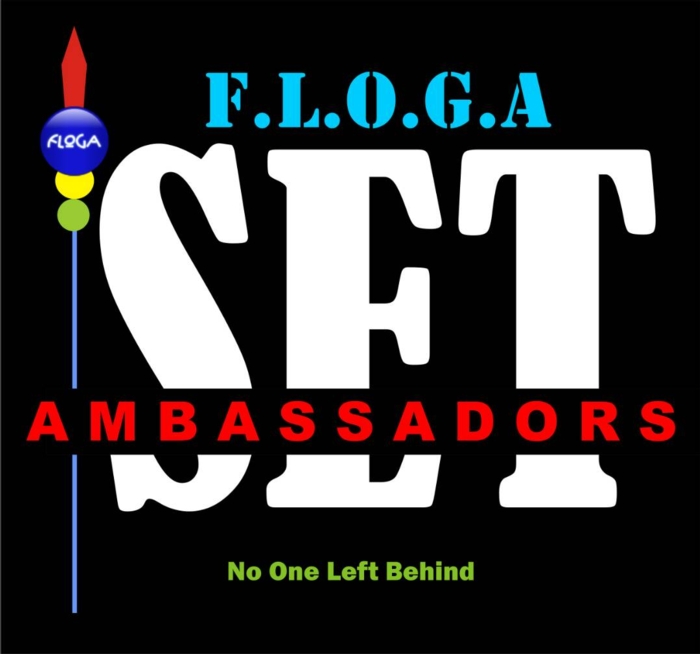 For further details please contact the Secretariat on 08034865490.
---
NATIONAL REUNION / ANNUAL GENERAL MEETING (AGM) 2017: SUCCESSFULLY HELD IN ABUJA FROM 13TH - 15TH OCTOBER, 2017
There were great conversations during the Breakfast Session of the AGM. Please click the photo below to see for yourself as we have attempted to capture the essence of the event in images.
And then came the Gala Night, filled with pomp and glamour. It was fun, fun, fun all the way! Share in the memory of our memorable event by clicking the photo below.
---
---
OUR ELECTORAL COMMITTEE HAVE DONE A GREAT JOB!
Our Electoral Committee members have successfully delivered the 2017 FLOGA National EXCO and B.O.T Election.
Thank you for your service. God bless you!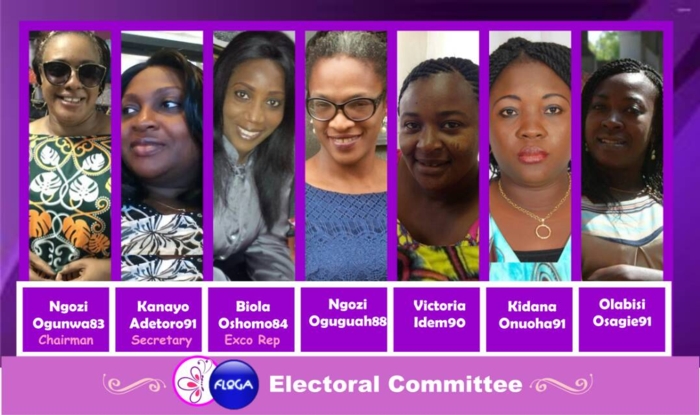 ---
F.G.G.C LANGTANG SPEECH AND PRIZE GIVING DAY 2016
The Staff and Students of FGGC LANTANG successfully hosted the 2016 edition of the Annual Speech and Prize Giving Day on Saturday 16th July, 2016.
The National EXCO were ably represented by members of the Jos Chapter led by the ever efficient Judith Lawam.
The following donations were received from the following FLOGA Chapters and individuals:
FLOGA Abuja Chapter - #20,000.00
FLOGA Lagos Chapter - #20,000.00
FLOGA Jos Chapter - #20,000.00
Princess Agharese Emokpae Erebor - #80,000.00
Fati Murtala-Ibrahim - #20,000.00
Vivian Ozoekwe- #15,000.00
Nkiruka Pedro-Iyalla - #10,000.00
In all, prizes worth #170,000.00 were awarded as summarised below:
Best graduating student- #20,000.00,
Best student Maths (Snr)-#20,000.00,
Best student in English (snr) - #20,000.00
Best Teacher - #20,000.00
Best Jnr Student (graduating)- #20,000.00
Best Jnr in Maths- #10,000.00
Best Jnr in English- #10,000.00
THE AGHARESE LILIAN EREBOR AWARD FOR THE NEATEST GIRL. - #40,000.00
Cleanest Hostel - #10,000.00
The National EXCO wishes to thank all the Chapters and individuals who gave so generously to ensure we had a colourful and successful outing this year.
We hope that next year will be a bigger and better event with more participation from Chapters and members alike. We hope that more Endowment Awards (i.e. Awards of substantial value in the name of the Awardee to be given consistently every year) will be established to encourage our girls to put in their best in their studies as they surmount every challenge in their path to rise to the top.
Long Live FLOGA!
Long Live FGGC LANGTANG!!
Long Live the Federal Republic of Nigeria!!!
Pro Unitate.
---
WILL YOU TAKE THE FLOGA PLEDGE TODAY?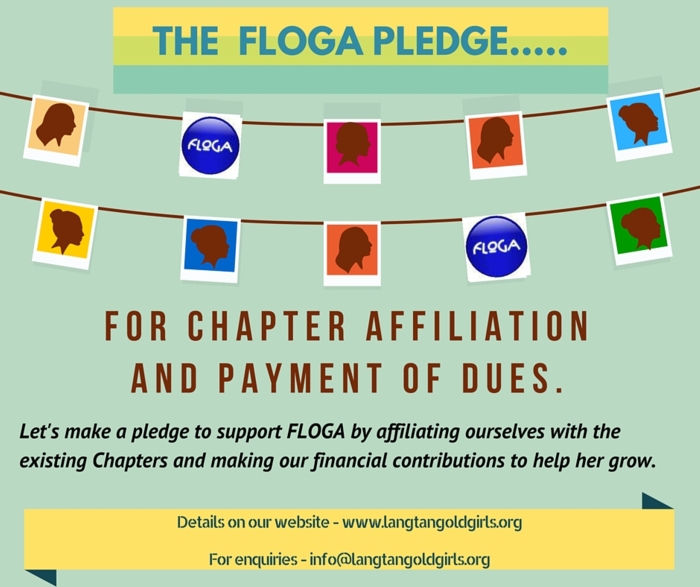 Click the Chapter Affiliation tab for details!

---

Donations are still welcome
---
Have you been screened? Take action today!


---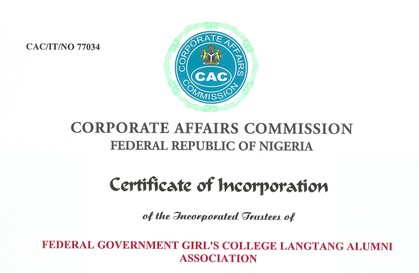 ---
FLOGA IN THE NEWS!!!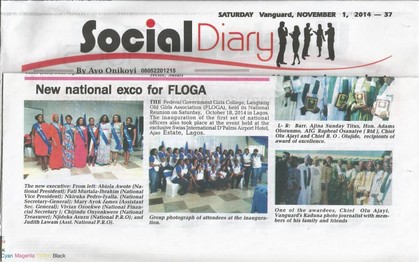 ---