OUR NATIONAL EXCO WERE INAUGURATED ON THE 18TH OF OCTOBER, 2014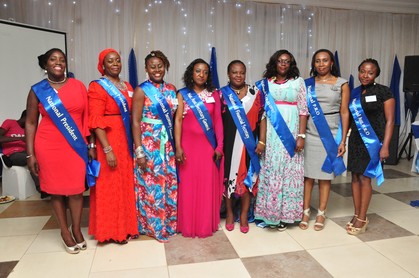 1. National President - Abiola Awote (Osomo, 86)
2. National Vice President - Fati Murtala-Ibrahim (Sani, 91)
3. National Secretary General - Nkiruka Pedro-Iyalla (Ohale, 95)
4. National Assistant Sec. Gen. - Ayok Mary James (92)
5. National Financial Secretary - Vivian Ozoekwe (Onwualu, 91)
6. National Asst. Fin Sec. - Ladi Gillian Akpa (90)
7. National Treasurer - Chijindu Onyenkwere (Wagbaranta, 93)
8. National P.R.O - Njideka Asuzu (85)
9. National Asst. P.R.O - Judith Lawam (2003)
10. National Welfare Officer - Murna Lilian Okpugo (Garba, 94)

Let's meet them upclose shall we?
1. Abiola Awote (Osomo)
'Biola as she is fondly called graduated from Langtang in 1986. She went ahead to study International Relations and Politics at University of Keele, Staffordshire, UK where she earned a Bachelor of Arts Degree.
Biola lives in Lagos and is a seasoned Educationist. As a matter of fact, she runs her own school - Estaport Schools. She is an active member of FLOGA Lagos Chapter. She she has the Leadership Skills required to move FLOGA forward and has been voted in as the National President.
2. Fati Murtala-Ibrahim (Sani)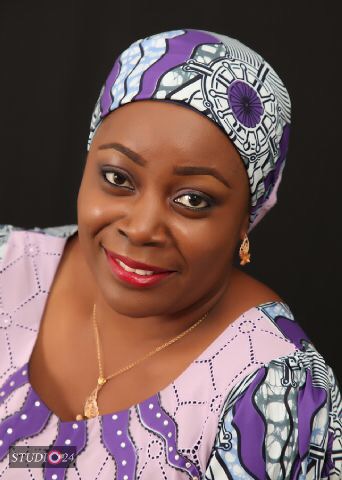 Fati has been elected into the position of National Vice President. After graduating from Langtang in 1991, she went on to study Pharmacy at ABU Zaria. She works in Abuja with an NGO as Monitoring and Evaluation Specialist.
Fati is presently the General Secretary of the FLOGA Abuja Chapter. Given her antecedents of commitment, selflessness and dedication, Fati is definitely the woman for the job. She believes strongly in FLOGA.
3. Nkiruka Pedro-Iyalla (Ohale)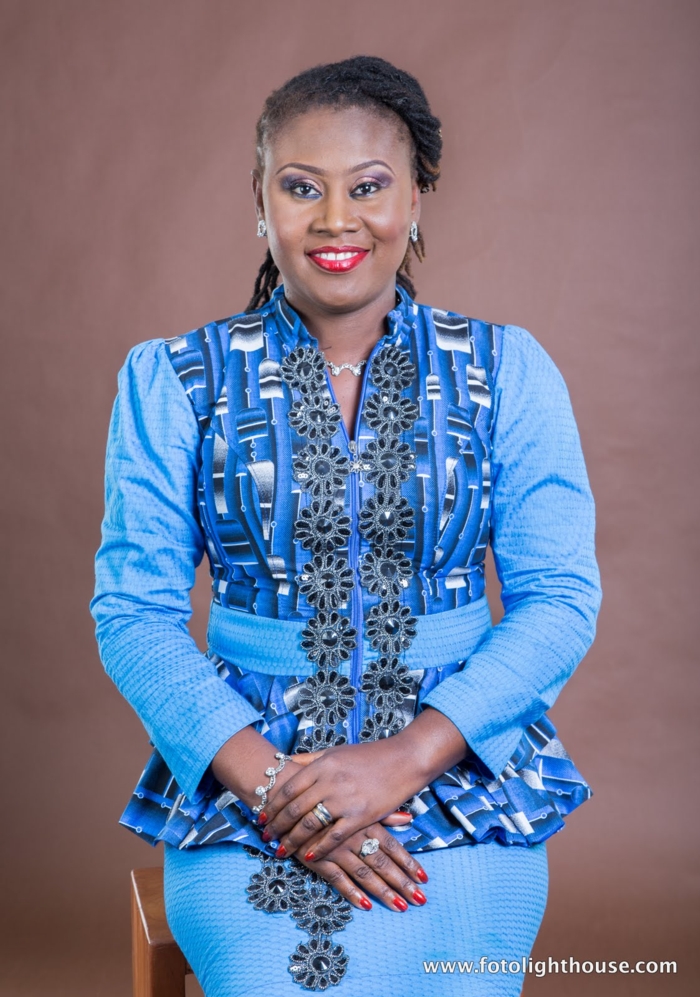 Nkiruka graduated from Langtang in 1995 and studied Materials Engineering at the Federal University of Technology Owerri. She works in Lagos as a Piping Engineer in the Energy Sector. Nkiru currently serves as the General Secretary of the Lagos Chapter of FLOGA and believes she has what it takes to serve as the National Secretary General of FLOGA.
She has a deep passion for FLOGA as can be evidenced by the central role she plays in several FLOGA activities.
4. Mary Ayok James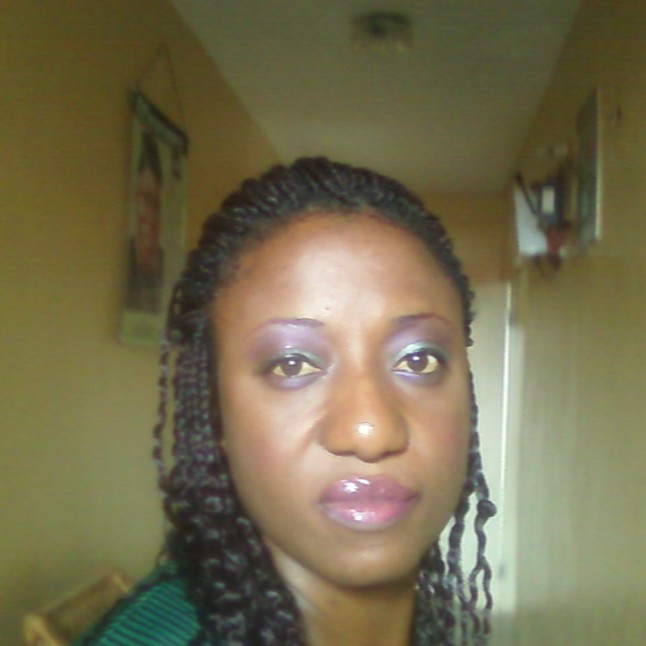 Mary is the Interim President and Coordinator of the Kaduna Chapter of FLOGA. She graduated from Langtang in 1992 and studied Catering and Hotel Management at the National Institute of Hospitality and Tourism. Mary is a Caterer and lives in Kaduna.
She has been elected to serve in the position of National Vice President.
5. Vivian Ozoekwe (Onwualu)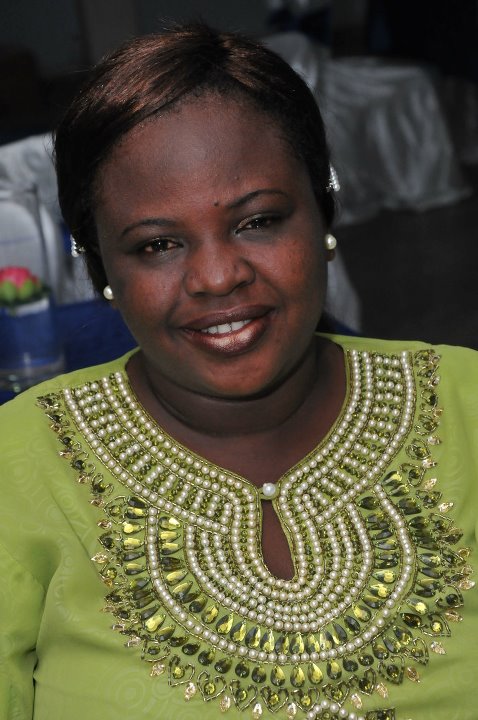 Vivian graduated from Langtang in 1991 after which she studied Geology and Mining at University of Jos and obtained her Masters Degree in Environmental Management from Rivers State University of Science and Technology.
Being one of the founding members of FLOGA, PH Chapter, Vivian believes she has the drive and dedication required to serve as the National Financial Secretary of FLOGA.
She lives in Port Harcourt where she works as the Assistant General Manager at a private firm.
6. Ladi Gillian Akpa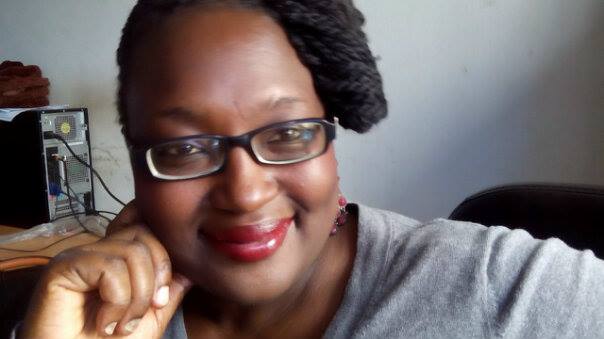 Ladi is a jovial young woman always with a ready smile for everyone. She graduated in 1990 and attended Kaduna Polythecnic, Kaduna as well as the Nigerian College of Accountancy in Jos. She lives in Abuja and works with the National Council for Arts and Culture (NCAC)as a Unit Head in the Central Pay Office.
Ladi is the current Treasurer of FLOGA, Abuja Chapter and has been elected to serve as the National Assistant Financial Secretary.
7. Chijindu Onyenkwere (Wagbaranta)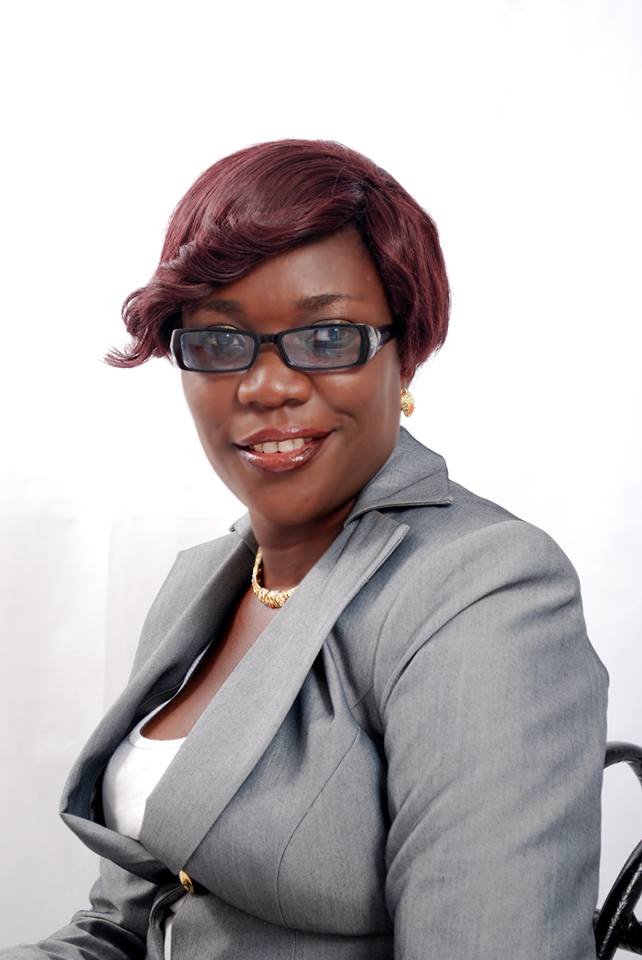 Chijindu graduated from Langtang in 1993 after which she studied Computer Science and Mathematics at the University of Port Harcourt, Rivers State. She is the present Treasurer of the FLOGA Lagos Chapter, a position she has successfully held for quite a while.
Chijindu has a strong personality and her knack for details are some of the qualities she possesses which she believes make her the best candidate for the post of National Treasurer. She lives in Lagos and works as the Head of Admin for an Energy firm.
8. Njideka Ogochukwu Asuzu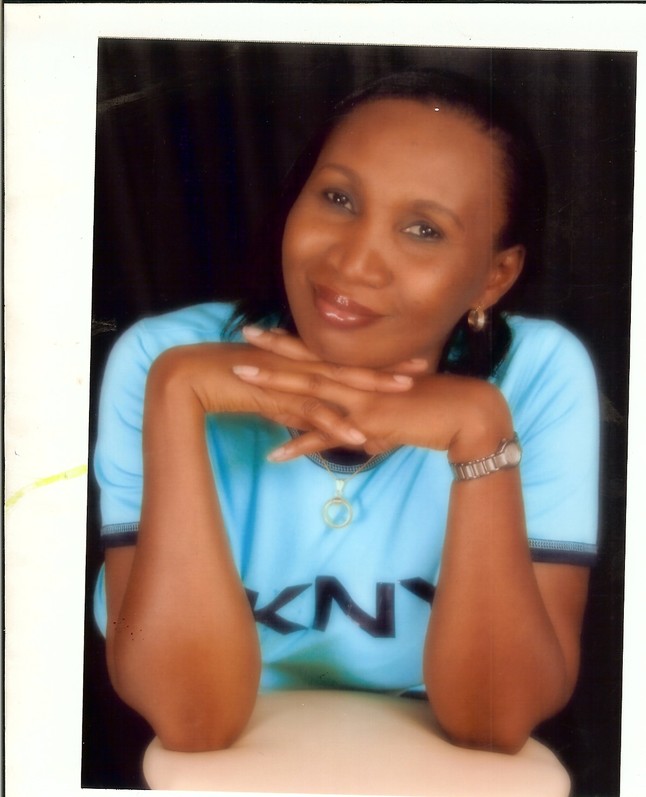 Njideka graduated from langtang in 1985 from where she proceeded to the University of Ibadan to study Biochemistry. She has several professional qualifications under her belt. She became a Chartered Accountant in 2005 and currently works in Port Harcourt as the Regional Head Audit of a major downstream Petroleum Marketing Company.
Njideka believes she is the best person suited for the position of National Public Relations Officer because she has successfully reconnected over 820 old girls by establishing FLOGA CONNECT (A Facebook Page).This has provided a platform for us to reconnect to our old and lost friends. No doubt, floga connect has been a bedrock of our current 2014 reunion bringing together more members than ever before.
9. Judith Lawam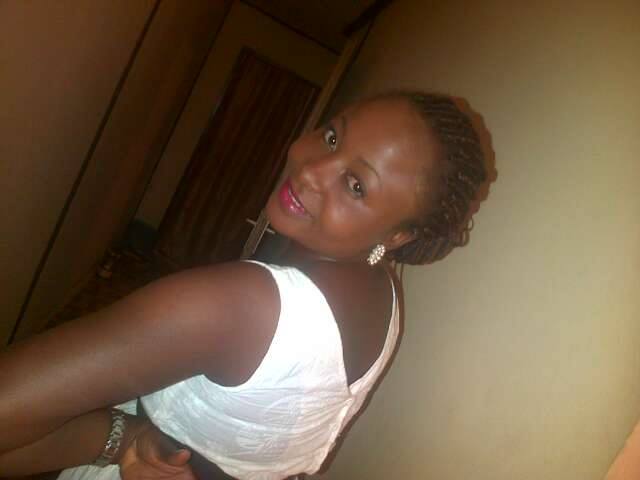 Judith is the current General Secretary of FLOGA Jos Chapter. She graduated from Langtang in 2002 after which she proceeded to the University of Jos to study Sociology. Judith's passion for FLOGA is seen as she tirelessly works to keep the Jos Chapter going.
She set up the Federal Langtang Old Girls Association Facebook Group which today has over 3,200members. That group serves as a central information centre on Social Media for all things FLOGA.
Judith belives she will do an excellent job as the Assistant National Public Relations Officer
6. Lillian Okpugo (Garba)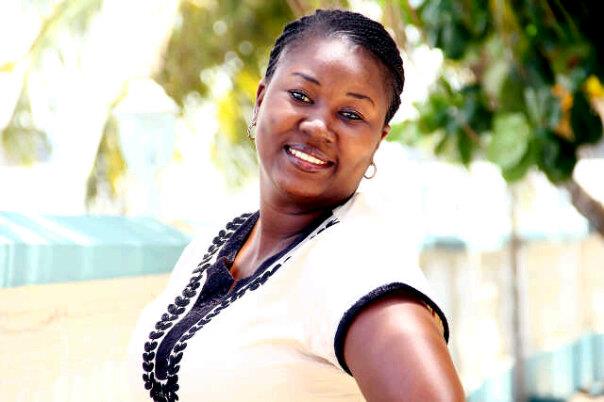 Lilian graduated from langtang in 1994 and studied Geography at ABU Zaria where she earned a Bachelor of Arts Degree.
She is the current FInancial Secretary of FLOGA Lagos. Lilian runs her own business and has an eye for detail. She believes she has what it takes to be the National Welfare Officer of FLOGA.