Who will wear the crown?
---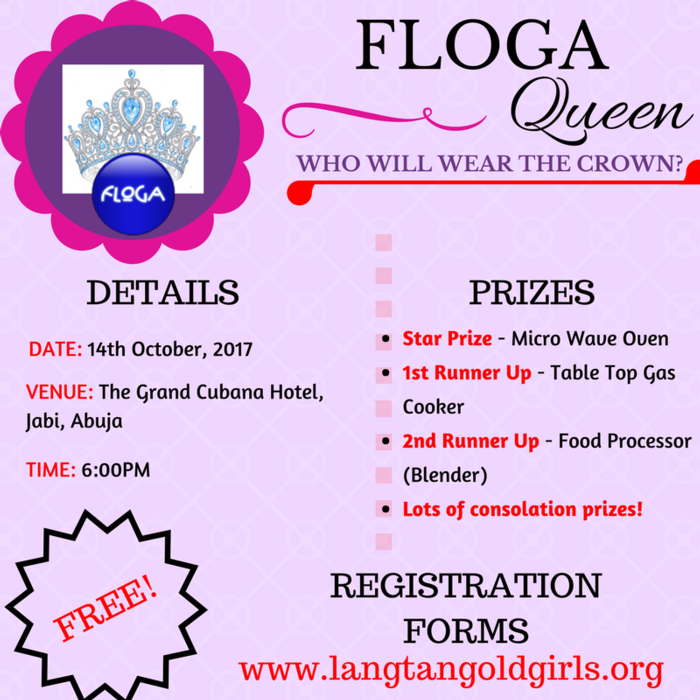 Introducing, the FLOGA Queen Pageant!
As part of events to mark the 3rd Annual AGM / National Reunion of FLOGA, we're organizing a pageant to promote beauty beyond looks.
Who qualifies to contest?
Anyone and everyone! As long as you're a Langtang Old Girl, bring it on!
Star Prize - Microwave Oven
1st Runner Up - Table Top Gas
2nd Runner up - Food Processor (Blender)
And lots of consolation prizes.
Pageant Entry Fees: Zero Naira. You got it, entry is free!
All contestants however, need to register for the AGM itself.
---
Dress Code
First Outing - Plain White Tee on Blue Jeans
Second Outing - Traditional Attire
Third Outing - Dinner wear
---
TO REGISTER PLEASE FILL IN THE FORM BELOW